Thursday, April 21, 2011
Joe Jonas, Nick Jonas Go Shirtless in Hawaii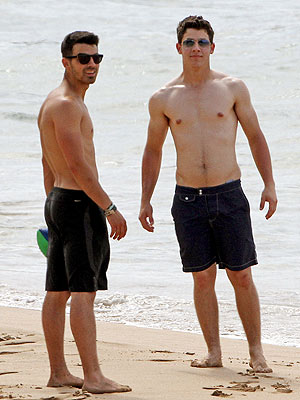 Talk about a Jonas bonus! Two of theJonas Brothers bared their buff bods Thursday, and they did not disappoint.
Joe, 21, and his brother Nick, 18, were snapped flaunting their perfectly-toned torsos while frolicking in the sand on a vacation in Hawaii.
Brother Kevin and his wife Danielle were nowhere in sight, but that hasn't stopped the tween favorites from enjoying themselves.